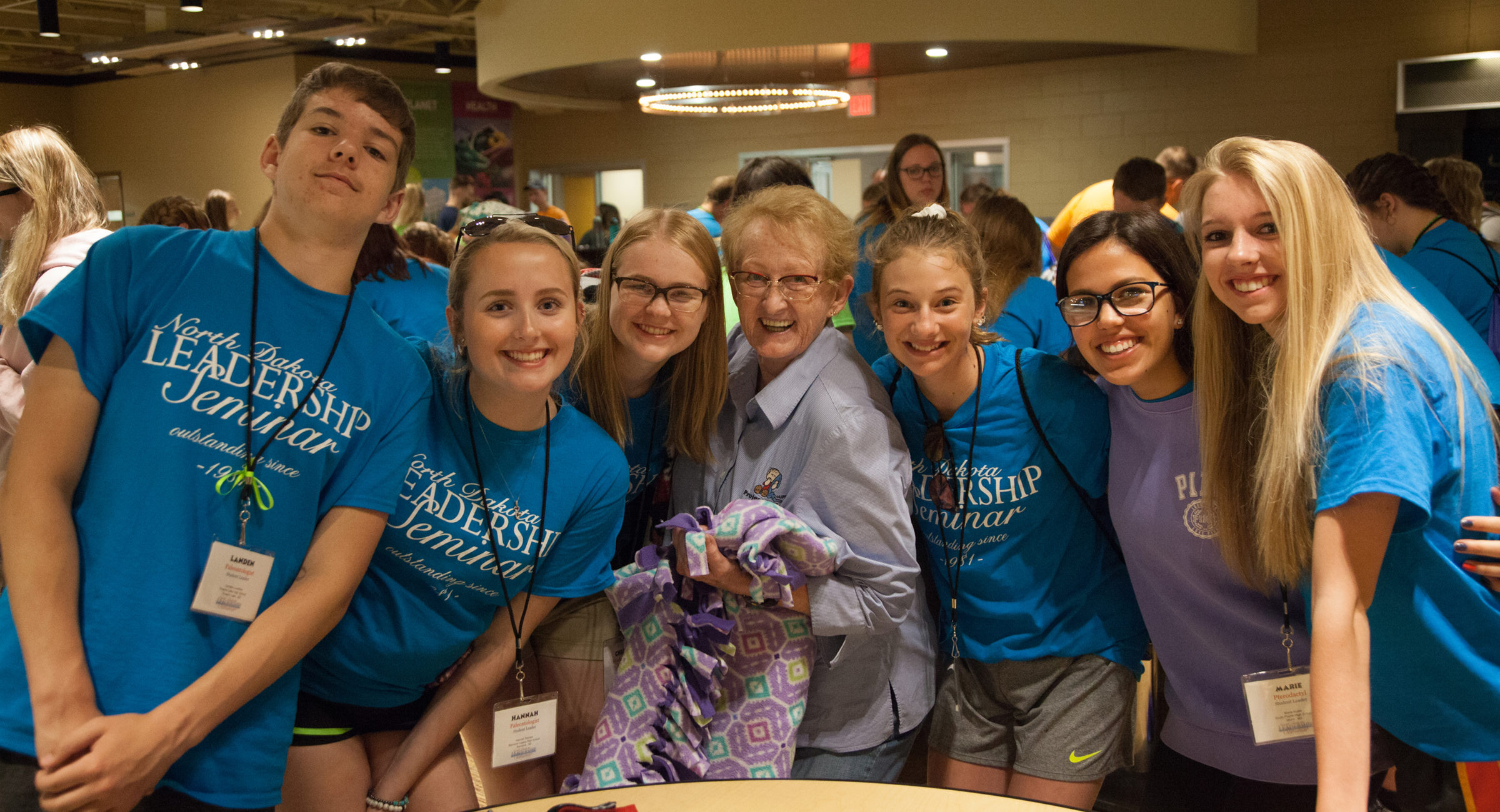 The North Dakota Leadership Seminar promotes volunteerism with a focus on servant leadership. We believe students who learn to give back to their communities early in life are more likely to become productive, responsible adults. To instill a commitment to volunteerism, each NDLS attendee is challenged to donate 100 hours of community service in the year following the seminar.
In order to show our student leaders the various ways they can volunteer and what they can accomplish when they work together, each year a guest speaker is brought in to make a presentation on volunteerism. There is also a panel of NDLS alumni that speaks on their experiences, and a large group volunteer project is arranged.
Since 2012 NDLS has partnered with Project Linus to make fleece blankets for those in need. Our goal each year is to make at least one blanket for every student at NDLS. All completed blankets are distributed by Project Linus. For more information on Project Linus, visit their website.