VOTE FOR PMA
Read the bios below first to find out more about the candidates!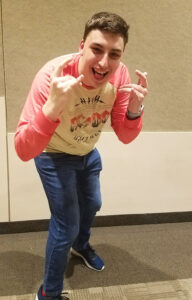 Hey eNDLeSs, Brock Ulland here! Hope you all had a great year and are super excited for this year's seminar, I know I am. I am even more excited this year after being nominated for Mr. PMA. I think I would make a great PMA because I am positive, energetic, loud, and just the right amount of obnoxious.
A little about me. I am currently a junior at UND, studying Medical Lab Science and serving as the president of the men's club volleyball team on campus. I spend my weekends teaching junior high kids how to do some sick trampoline tricks at Northern Air. I attended NDLS in 2014 and have been a JC for all 4 seminars since then. I served on the Alumni board for 2 years and have made it to all but one excursion. I LOVE NDLS and would appreciate the chance to take on the role that was so influential to me and many others at our first seminars. I know I'm up against the best nominees, but it would be OUTSTANDING if I could have your vote.
eNDLeSs Hugs!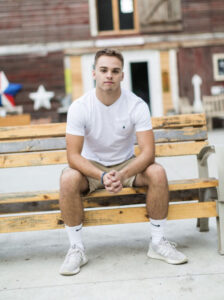 Hello NDLS!  I am Blake Loomis and I am from Galchutt, ND. I am currently a senior at Richland High School and I'm beyond happy to be a nominee for Mr. PMA!  My first year was in 2017 and I was a Tuba!  I feel like I would be a great Mr. PMA because I have passion, ambition, and a great attitude overall. I love to spread laughter and joy to those around me.  Being selected would be such an honor and a privilege. I would not take one second of this weekend for granted!  I would hope to get to know as many student leaders as possible and make seminar a blast for not only them, but for my fellow JC's and LC's!  Thanks for your consideration and I'm blessed for the opportunity. eNDLeSs love!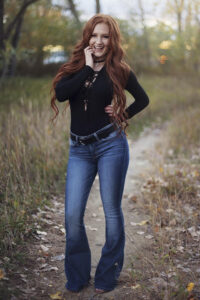 Hey friends! I hope you're all having an outstanding time getting student leaders signed up for seminar this year! It's your treasurer Kolby Tangen here. Currently I'm in CT at the University of Hartford in my second year studying psychology. Being so far away has of course had no impact on my dedication to NDLS though!I flew back for our officer retreat and both excursions as well. Most importantly, I've had the amazing privilege to attend seminar each year as a JC since I first arrived in 2015 as a shy little sheepy. In short, NDLS feels like home. It's such a life changing and magical place for everyone involved, and I really do mean everyone. Being able to help these leaders grow is wondrous, and I would love to experience it from a new perspective. I think I would make a good Miss PMA because of my friendly and welcoming nature! If I were to be Miss PMA I would bring a big bundle of positive energy and cheerfulness with me! Being upbeat and positive comes natural to me, and every time I go to seminar I'm excited to share that energy with those around me. I'm thrilled to have even been nominated, and I wish the best of luck to my fellow nominees! It would be an absolute honor and privilege to be able to give back to the organization that gave so much to me, and help other student leaders blossom and come out of their shells just as I did mine. eNDLeSs love and hugs!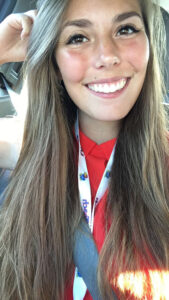 Hi NDLS! My name is Veranna and I attended seminar in 2014 as a Penguin from Devils Lake High School. Currently, I'm a junior at the University of Kansas studying Mathematics with a concentration in Curriculum & Instruction. At KU, I play the alto saxophone in the marching, volleyball, and basketball bands while also serving my second term as the Vice President of Service for Tau Beta Sigma, a national honorary band sorority dedicated to promoting leadership and service through music. Though I love cheering my heart out for Jayhawks basketball, nothing could compare to being able to cheer my heart out as your PMA this seminar!